Story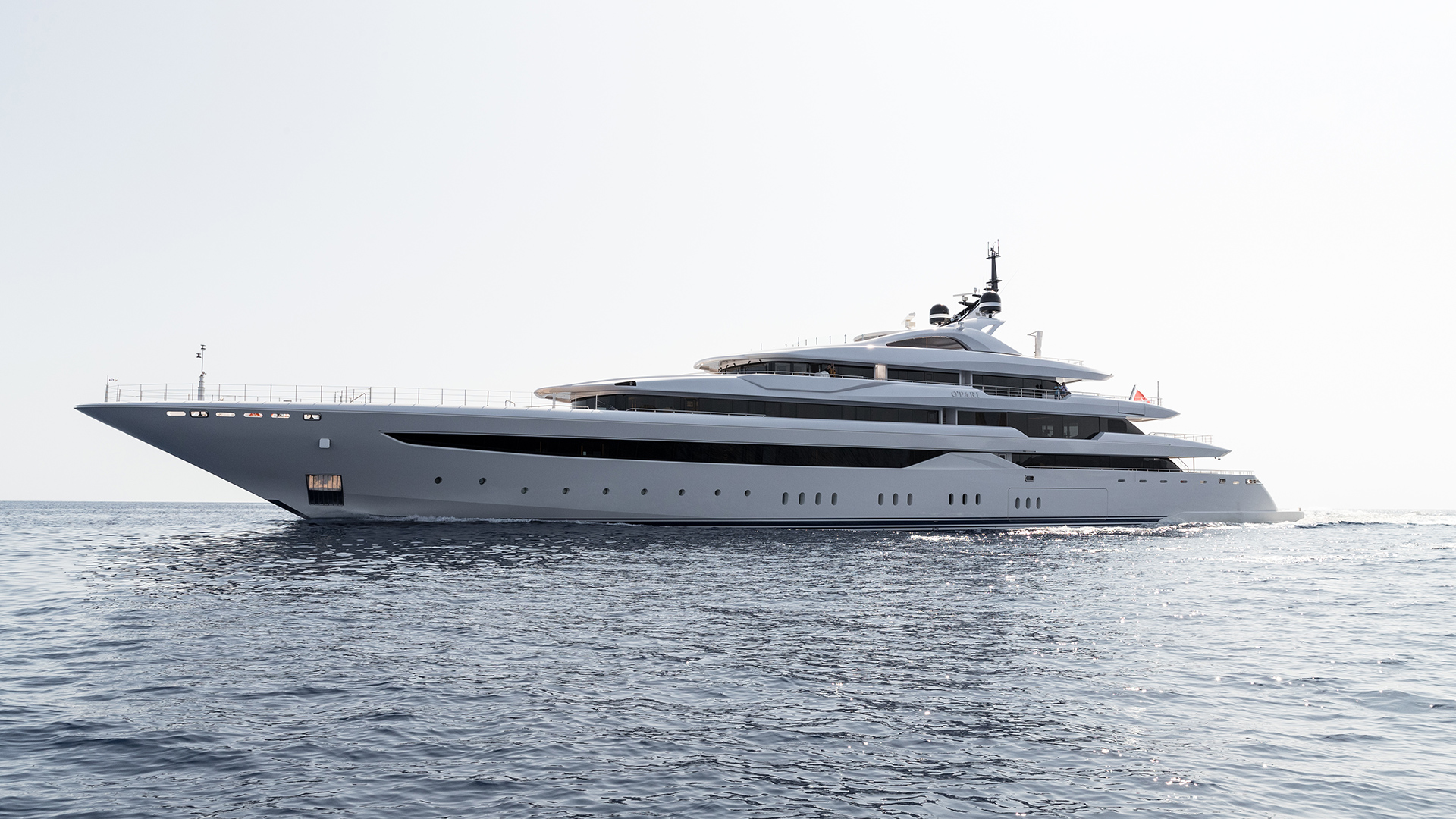 Welcome to the Golden Yachts family
Golden Yachts was established in 1996 and is a trusted specialist in high-end large yacht construction and major refit projects, with its affiliated premises located in Greece. Golden Yachts is able to draw on its experience and knowledge of different sectors within the maritime industry.
The first and the second-generation owners of Golden Yachts are active in the Greek shipping industry and combine their commercial shipping experience and expertise to their successful charter business platform (taking into consideration the insights of owners, charter clients, Captains and crews) resulting to an overall evolving the Golden Yachts brand.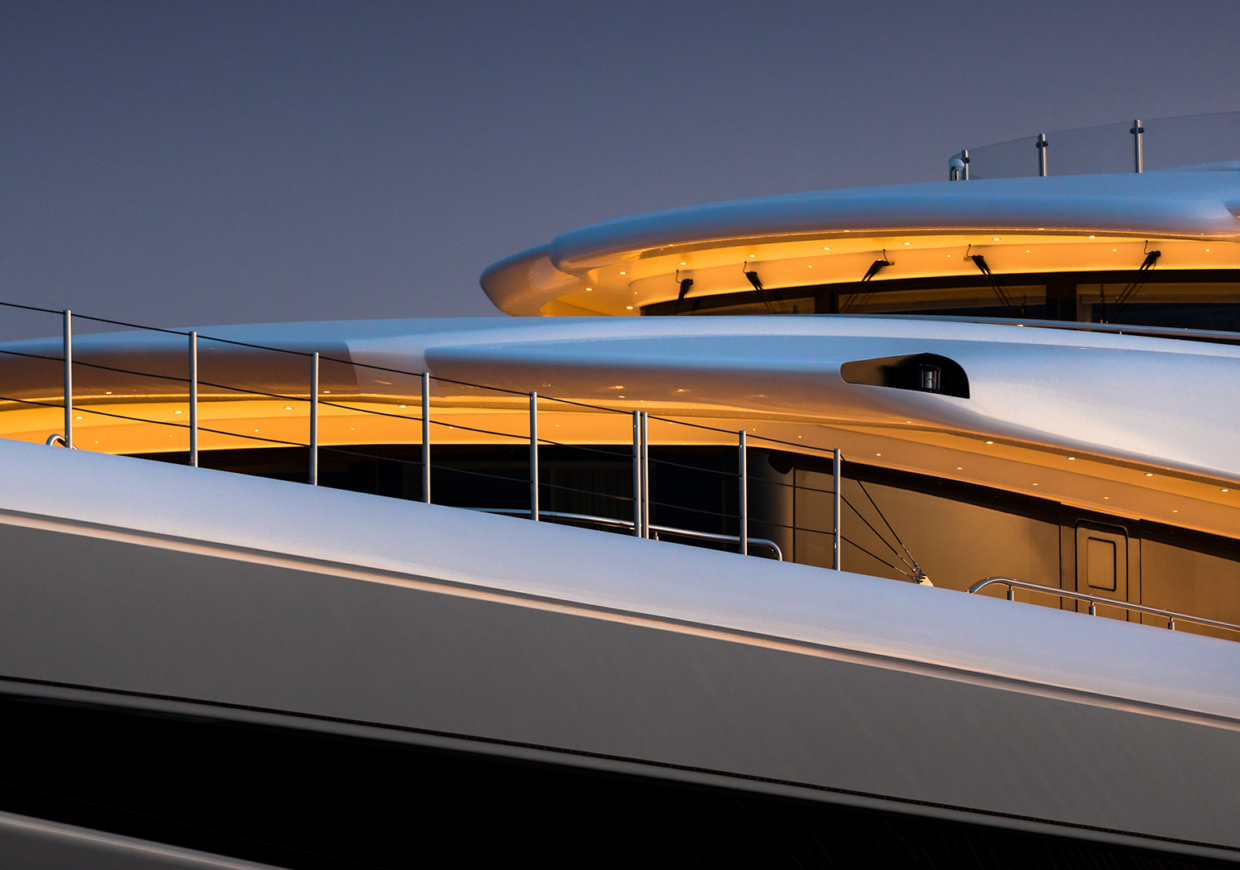 The company
Began its activities in 1996 by consulting and supervising the construction of the 42-meter luxury M/Y O'PARI a new building at Intermarine Spa.
Golden Yachts is proud to have successfully delivered to date, the 56-metre O'Mathilde (refit), the 46- metre My Eden (refit), the 51-metre Jaz by Amels (refit) and the 56-metre O'Natalina by Picchiotti (refit), all forming part of the shipyards first batch of refit projects.
The company invested in its own project and engineering teams, gearing up for refit projects but also working towards bringing new yacht construction in-house. This came to fruition in 2007 with the launch of the first GY 50 series yacht, O'Ptasia (now Vertigo), O'Neiro and O'Rama.
New shipyard facilities followed in 2010, and in 2011 the award-winning semi-displacement 39.5-metre O'Pati emerged. The 2010s marked a change of pace for Golden Yachts which upped its rhythm with the construction of the 71.85-metre O'Pari3, launched in 2015, the 85-metre O'Ptasia (2018) and the 95-metre O'Pari (2020), all of which confirm the company's push to significantly larger builds. After the delivery of the 88m PROJECT X (2022) new build projects include the 78m yacht O'REA, the 60m O'EVA and the 35m O'NEIRO.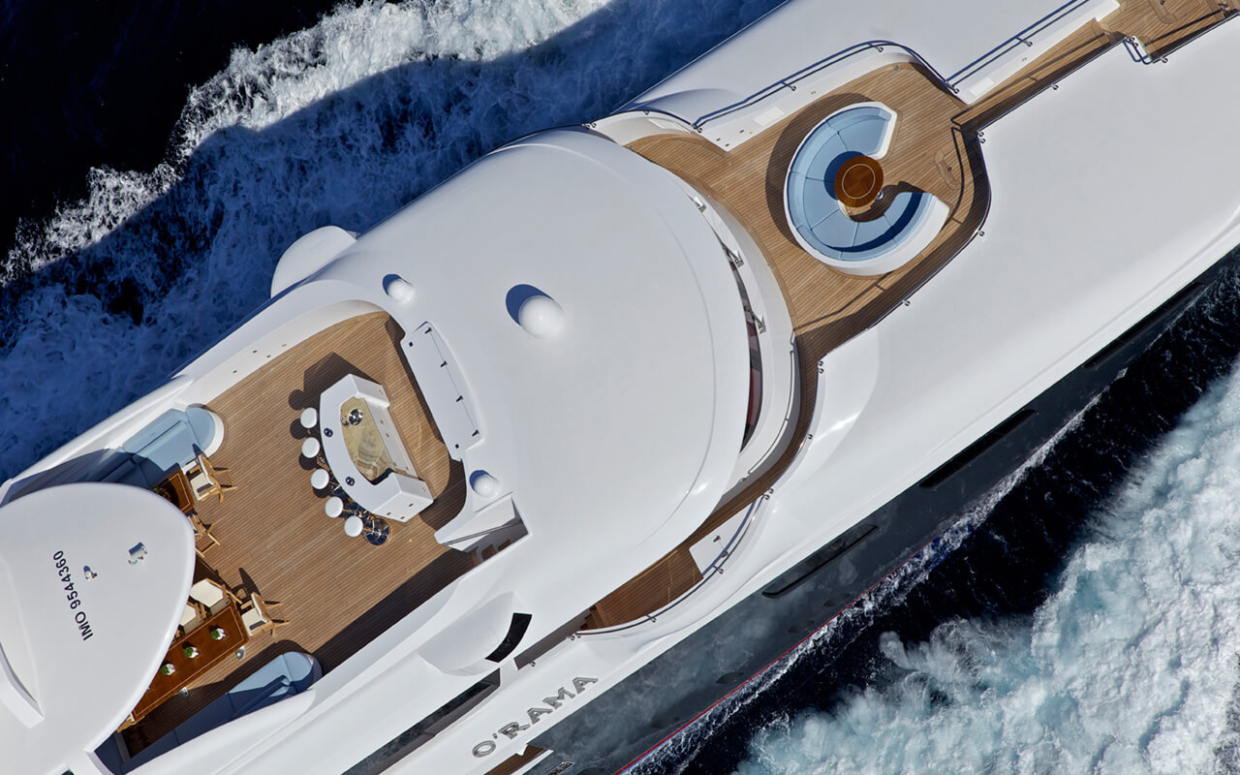 Τhe beach club is an innovative space that simultaneously showcases a museum-quality tender, serves as a lobby lounge for the spa, a games area and provides a lounge experience in its own right.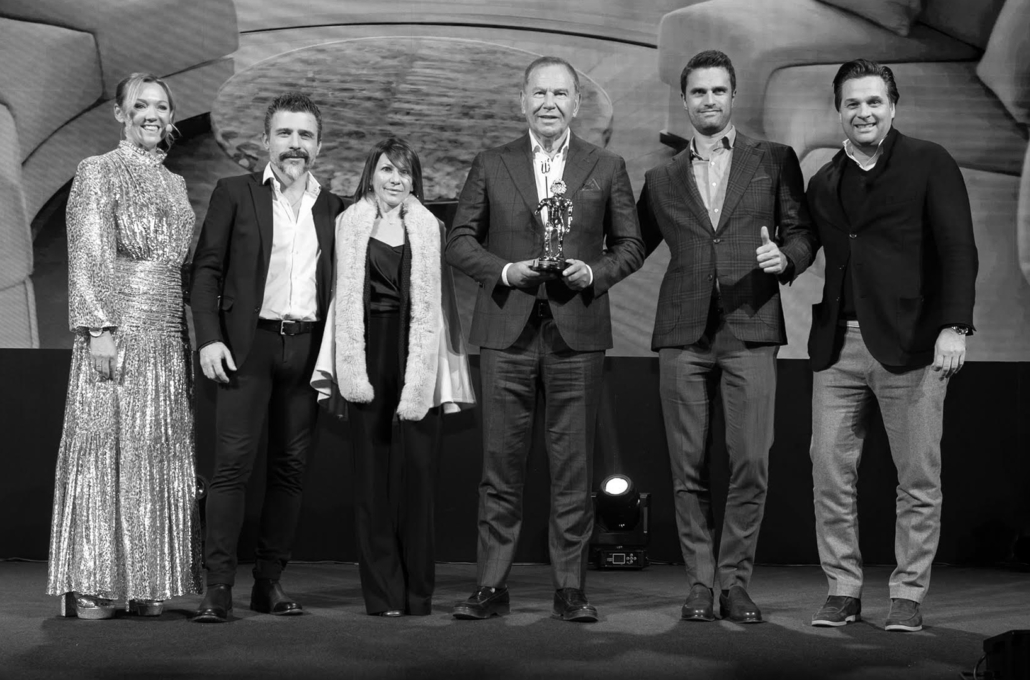 "Therefore, it takes a really special beach club to impress the judges. And on that score, Project X did not disappoint. It is an innovative space that simultaneously showcases a museum-quality tender, serves as a launch pad for watersports, a lobby lounge for the spa, a games area and provides a lounge experience in its own right. The key element of the warm and welcoming space is a circular seating area the designer describes as a "spinning nest".
Wooden slats rise up from the backrests and integrate with the haloed ceiling to act as an architectural backdrop. But far from being confining or static, the sofas and their backdrop rotate and split into sections to provide various views through opening hull doors or, alternatively, to allow the stunning bar to be the focus".
Panel of Judges, Boat International Design and Innovation Awards 2023
BEST LIFESTYLE FEATURE AWARD FOR PROJECT X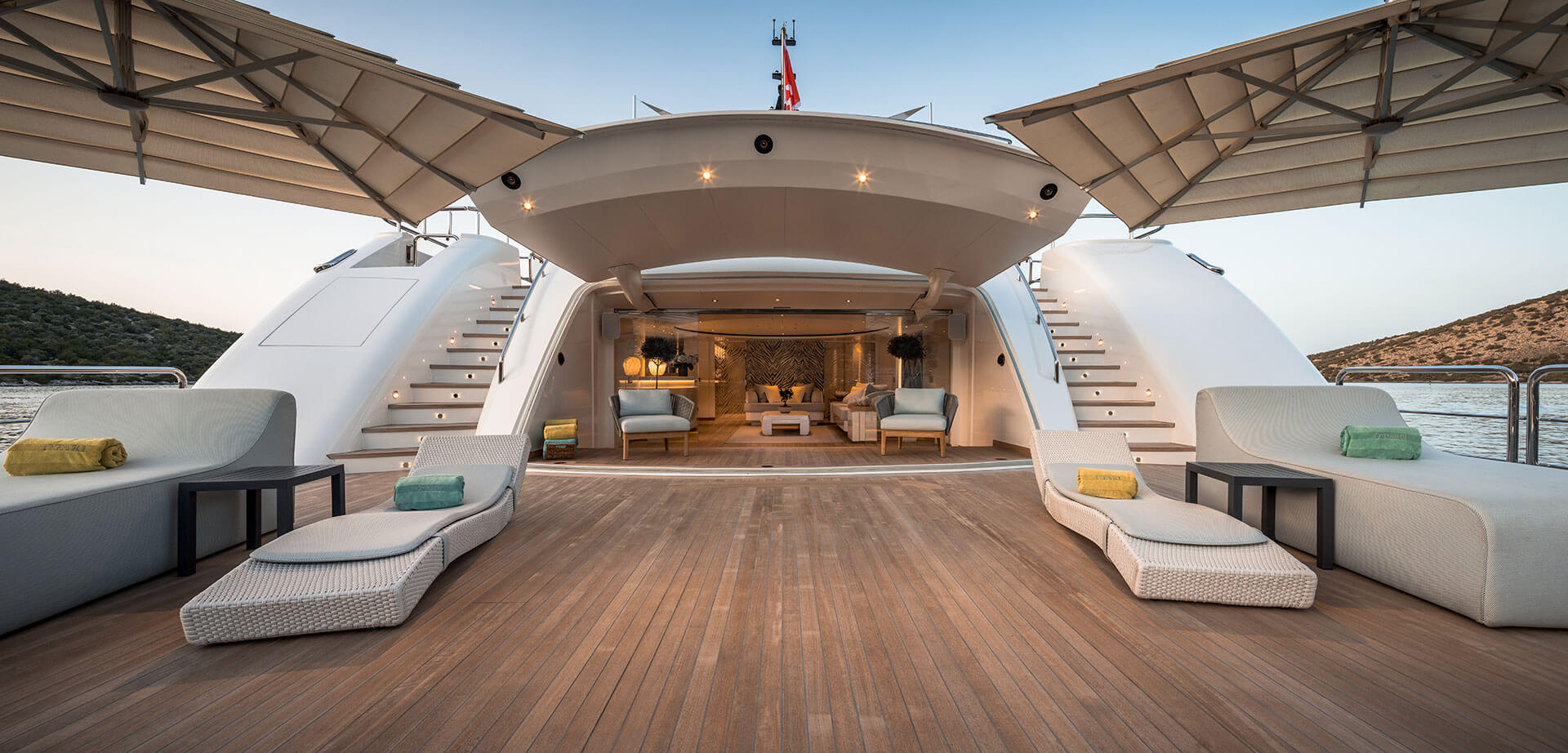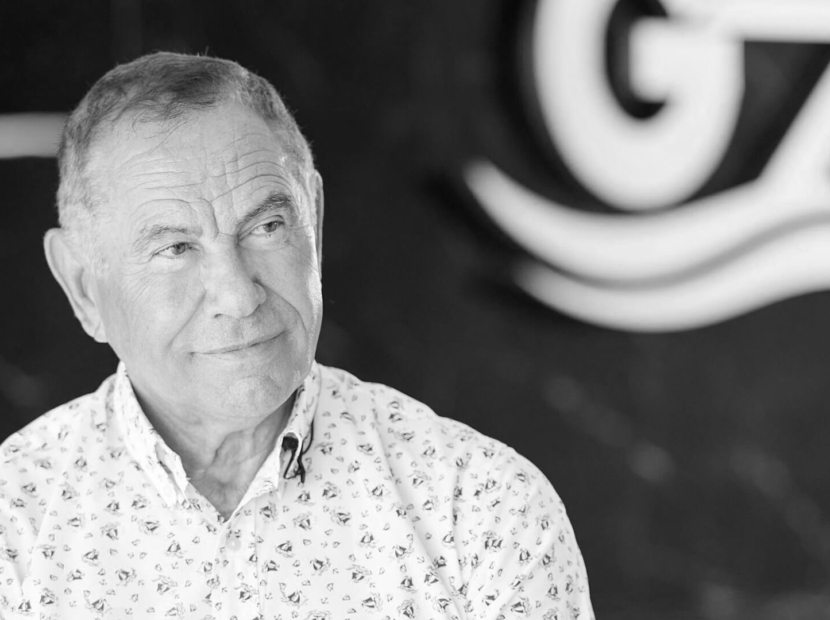 Yard facilities
We recently completed the construction of our new shipyard. This includes integrated state-of-the-art technology such as underground gas welding pipes and incorporates a special infrastructure for new building projects. What sets us apart from our competitors and attracts new clients is our experience, our enthusiastic team of specialists and our advanced infrastructure. Our location is the largest superyacht facility in Greece specifically constructed for yachts ranging in length from 40m to 140m.
"We have created balanced relationships rooted in mutual respect as well as a strong philosophy in tandem with our company's employees and executives who we consider to be part of our wider family".
PARIS DRAGNIS
Founder, Golden Yachts